Reiki For Animals
I have always had an affinity with and love of animals, so I am very passionate about treating animals with Reiki.
Animals are much more intuitive than us humans and will present me with whichever part of their body needs working on. They know instinctively that I can help them ease pain or discomfort.
Reiki speeds up Healing
Reduces Pain
Reduces Stress and Anxiety
Helps Acute Symptoms
Helps Chronic Illnesses
Assists in General Wellbeing
And as in Humans it is invaluable in Palliative Care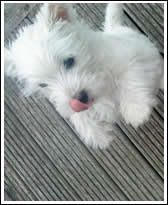 Dogs will often come up to me in the park when I am walking my own dog and sit beside me, or on my feet! Asking for some healing. When they have had enough they will get up and walk away! I usually get a lick or a wag of a tail to say thank you!
Cats are a different matter! They will accept Reiki only on their terms, as is their way! So a hands off approach often works best to begin with, until they are ready for hands on treatments.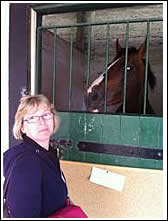 More Vets and Animal Professionals are now recognising the benefits of Reiki as a Complimentary Therapy.
Treatments are best carried out in the Animals own Environment as it puts them at their ease. I will travel to you to treat your pet. There is an extra charge if the journey is more that 10 kilometres from Bray.
For more information please contact me at:
087 6697155 or gillian@reikiforthesoul.com

Animal Reiki Testimonials
Toby Gets Reiki to help his joints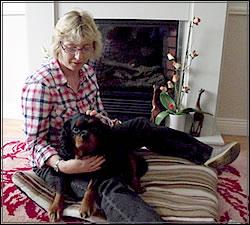 Toby is a 5 year old King Charles spaniel who suffers stiffness and pain in his joints due to fused discs in his spine, as well as many other health challenges. When he is in pain I will call Gillian. She gives Toby some Reiki sessions and after only one or two treatments I can see the difference in Tobys mobility and mood.
Toby loves these sessions which make him very relaxed; he sleeps soundly afterwards, and when he wakes up he is in great form.
I would highly recommend Reiki for dogs...
Marie Martin.
---
Email me at gillian@reikiforthesoul.com
Or Phone 087 6697155